Precicut Conveyor Type Wheel Peening machines are suitable for medium to high production demands. These machines are custom designed for parts like leaf springs and large coil springs.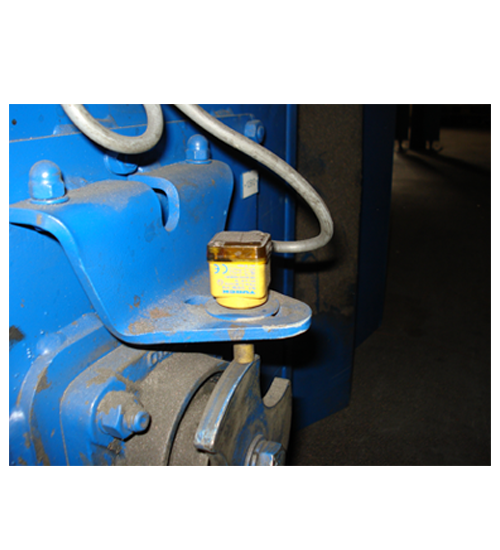 Working Principle
The machine consists of one or more turbine units, abrasive handling system, shot filtration system, vibro-sieve for shot size classification and a precise shot flow control valve. The machine is also equipped with a dedicated cartridge type dust collector for dust removal. The components travel on custom configured conveyors. In case of coil springs suitable spiral motion of the springs is generated through the adjustable/fixes inclination of the Diablo rollers. The conveyor line speed can be controlled by the VFD in order to achieve the desired results. The process parameters can be adjusted and monitored through the machine interface with advanced capabilities like report generation, SCADA, etc.
Features
MARSH - High Speed Turbines for high intensity shot peening.
MARSH - High Wear Life Carbide Alloy Parts
Euom Valve - Electromagnetic servo controlled valve for precise shot flow control.
Special sealing designs to ensure zero shot and dust leakages from the blast chamber.
Robust and low maintenance machine.
Easy accessibility to all maintenance areas.
Fool-proof and intelligent machine control system.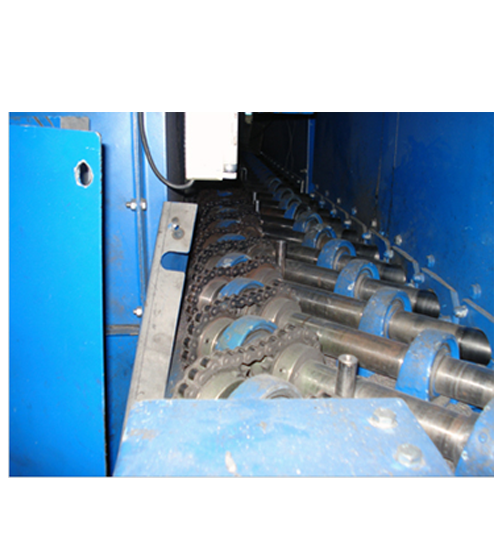 Vibro Screens
Vibro Screens are designed to perform effective size based separation in coarse as well as fine sizes. Vibro Screens use wire mesh or perforated or slotted sheets for carrying out separation of material on basis of size. They are designed on the principle of Gyratory Motion. Vibro screens allow remove the unacceptable sized shots/particles from the machine. The particles which are larger than the designated shot size can cause damage to the component and create dents. On the other hand, under-sized particles shall deteriorate the shot peening intensity and make the system incapable of generating the desired compressive stresses.
For Shot Peening Applications
Vibro screens are mandatory in shot peening applications as the shot size is very crucial factor for permanent stress generation. The correct size shots will only create the desired stress pattern in the component.